OTP Manager
Flawless high-volume OTP delivery. Before authorizing any action, validate mobile numbers, SIM changes, and mobile number transfer requests.
Deliver a smooth customer experience while fighting fraud possibilities. Eliminate the risk of fraudulent attempts with one-time passwords (OTPs). A must-have layer of security in mobile authentication for every following action. Automate real-time fight response to make the engagement safer.
Create different action flows for different security scenarios. Authorize before any access or transaction: control mobile numbers, SIM changes (SIM swaps), and mobile number transfers (port-out). Manage blacklist with detailed references. Summon the guards with advanced reporting.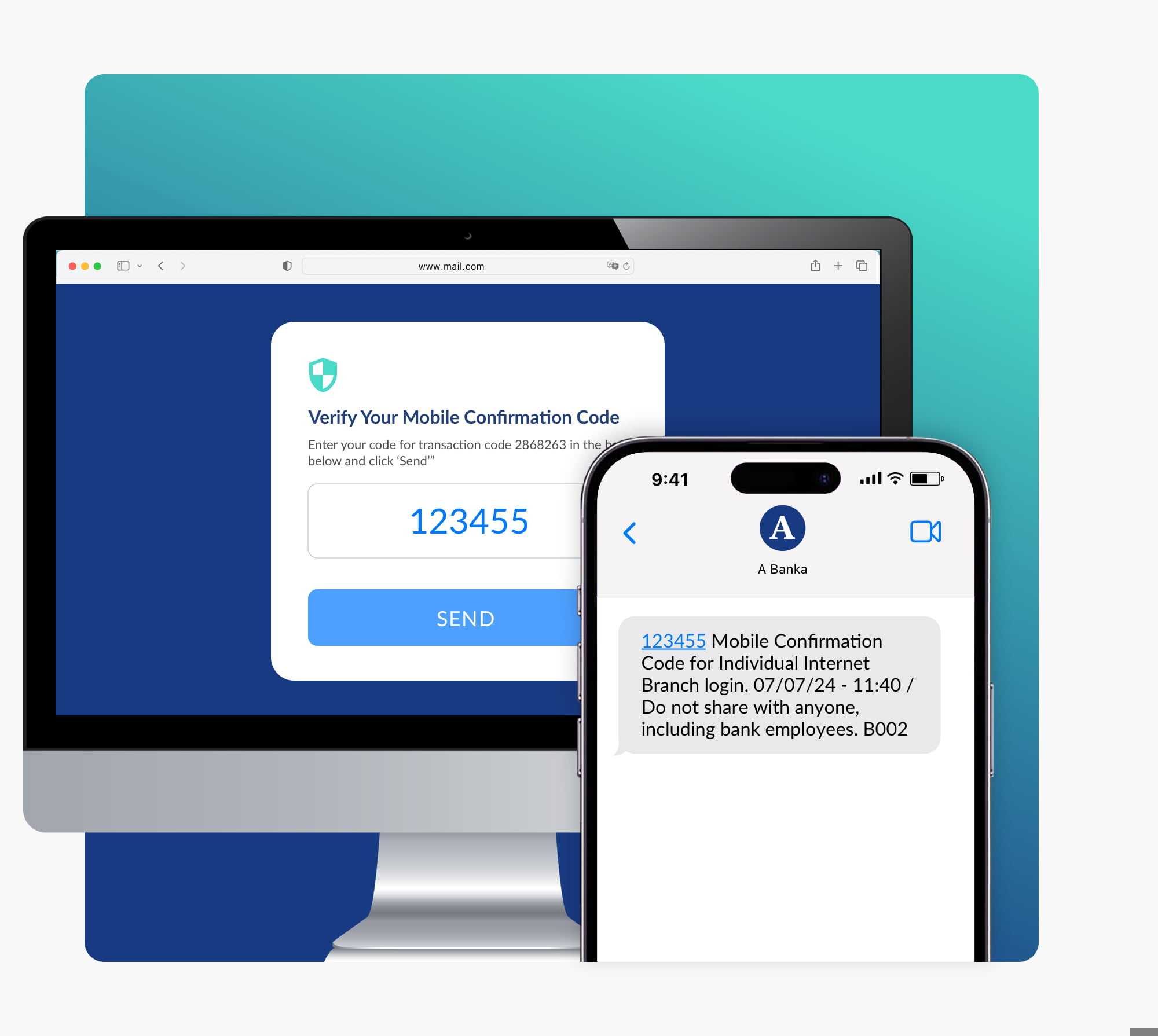 Powerful encryption, lightning delivery.
Adopt global standards for the one-time password algorithm. Send authentic codes, even if the OTP needs to be generated again in a short time. Determine the validity period of OTP messages. Send OTP messages abroad by changing the alphanumeric to an actual number. Use SIM OTP to minimize SIM swap or number forwarding fraud.
Provide highly scalable blacklist management.
Get the highest possible level of secure interaction. Accelerate the verification of any mobile number transfers, SIM swaps, and port out status. Automate your blacklist to detect and filter any suspicious actions. Stop threats instantly as they emerge. Use analytics and reports to make your neighborhood safer effortlessly.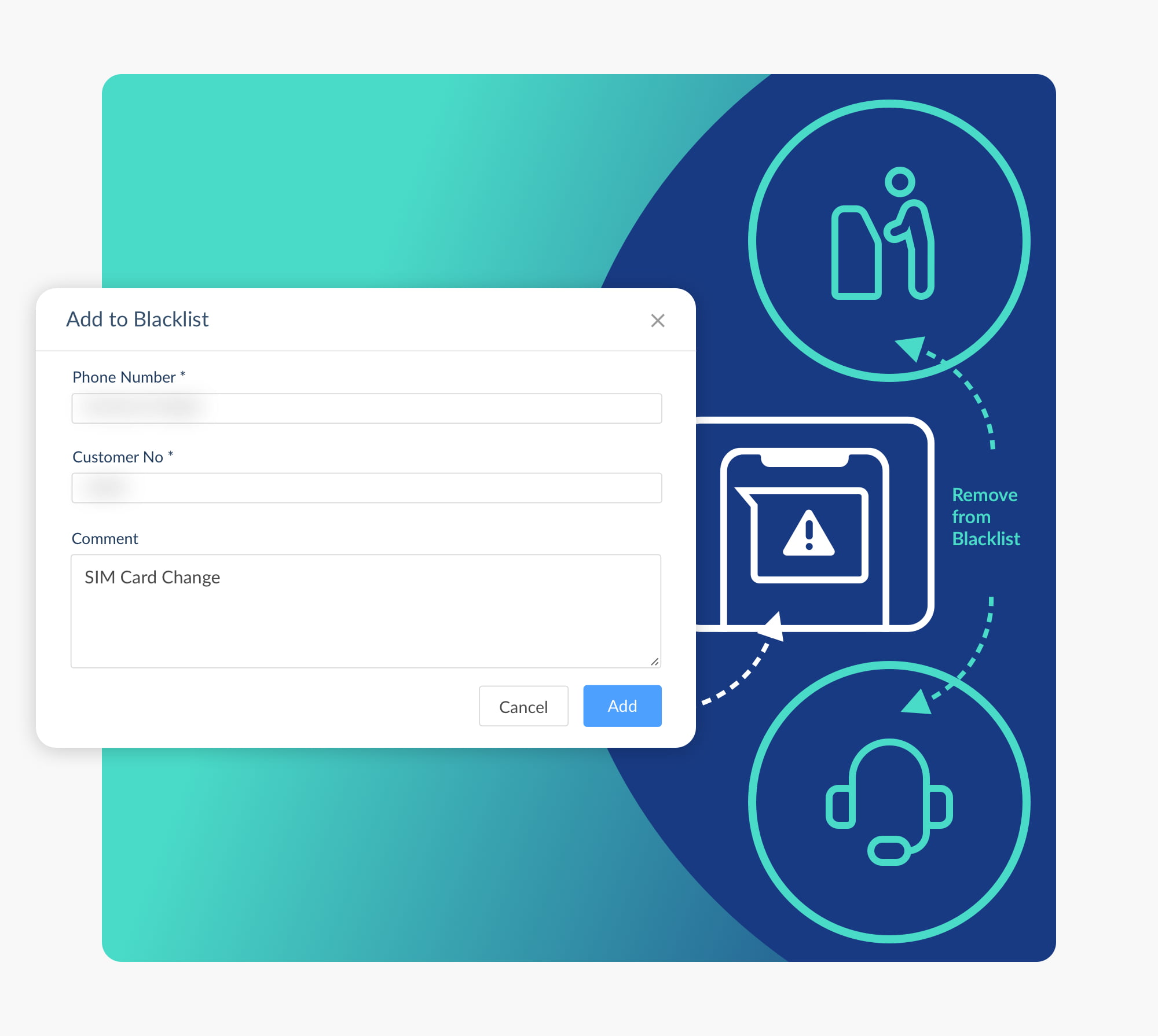 Always cost-optimize the security budget.
Create the best message delivery route that costs you the least. Send OTP messages with the highest security and use the cheapest path for an improved budget.
Analyze and track OTP budgets for different departments through comprehensive reports. Use Cost Center to adjust your budget and improve the transfer pricing strategy.
One-time password. All-time security.