Marketing and customer journey tools in one place. Engage more with powerful segmentations and tailored messages. Simplify campaign execution.
500+ customers (20+ countries)
Campaign Manager
Create and send marketing campaigns for e-mail, SMS, and push notification channels. Deliver delicious content to your target audience. Design compelling messages without the need for coding knowledge with the drag-and-drop creator. Use the power of omnichannel marketing and increase your effectiveness in all channels.
Audience Manager
Manage unified customer profiles for each customer by collecting data from different channels. You can control each customer's marketing-related activities, campaigns, and transactions on a single profile. It provides a continuous 360 degree customer view with consolidated data.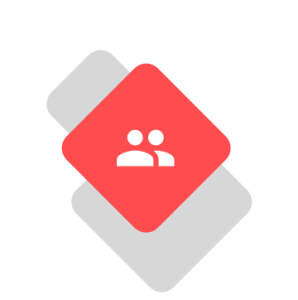 Make your communication uninterrupted by creating AI-powered chatbots. Provide seamless connections across channels like Facebook Messenger, WhatsApp, Telegram, SMS, and Webchat. Boost your customer support, experience, and loyalty 7/24/365. Elevate the worth of every interaction.
Journey Manager
Automate data-driven scenarios with Journey Manager. Streamline marketing processes such as email, SMS, or push notification campaigns and other marketing activities with the help of real-time customer behavior. Take the customer experience a step further by analyzing journeys. Deliver exceptional ROI and tangible results.
OTP Manager
Provide transaction security for your customers with OTP Manager. Send one-time passwords (OTP) to recipients via SMS messages fast and securely through their operators. Protect yourself and your audience from mobile fraud and scale your security.